We had a blast on our short but sweet trip to North Carolina to see Bryan, Laurie, Ian and Chase. We had a fabulous thanksgiving dinner (thanks Angelle and Laurie), Laurie and I got a steal on sheets at Kohls at 4 am, and the boys got to go paintballing while we took the kids to Monkey Joes. Then we spent a whole day in the mountains - BBQ lunch at a little restaurant, a tour of the Linville Caverns and a couple of trails to the Linville waterfalls. We had a slightly frozen but wonderful time. Pictoral evidence to follow:
The kids on thanksgiving day

The North Carolina Maddexes in the caverns: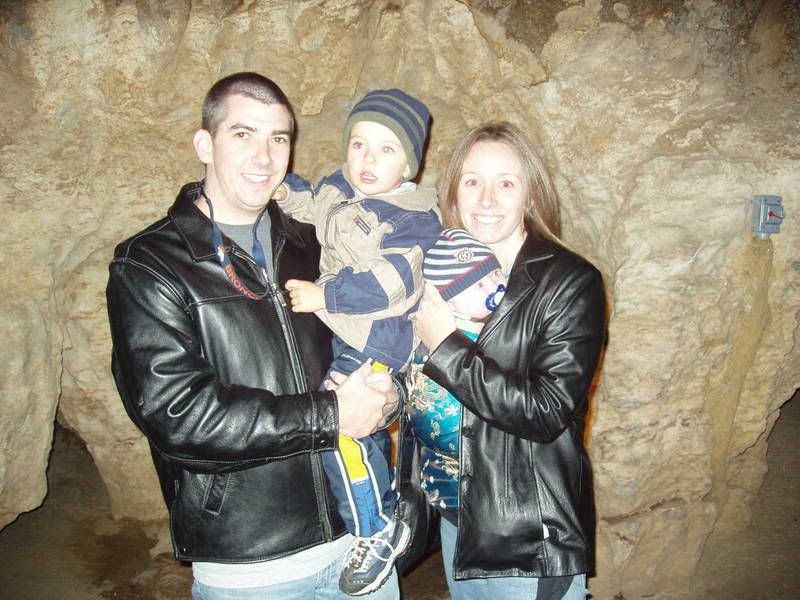 On the trail...

to this incredible view

The kids and I with two waterfalls in the background.