Doug and Mary (Grandpa and Grandma) and Grandma Maddex (Great Grandma) went together
on Christmas gifts and bought us 4 tickets to see the Broadway version of The Lion King at Tampa Bay Performing Arts Center. The story was the same as the movie and most of the songs too so the kids enjoyed it. The costumes were simply amazing. The pics below (except the one with my kids) are borrowed images - in case you've never seen it or anything about it. Amazing!
L to R: Mufasa, Rafiki, Sarabi
The giraffes and the leopard. Some of the coolest costumes. The giraffes were men on stilts with extend arms, their backs must have been SORE by the time the show was over.

And our kids!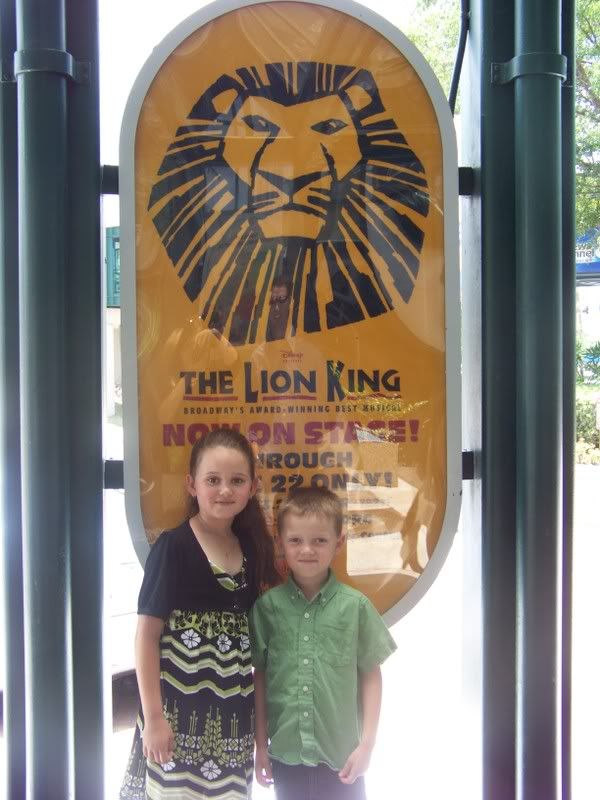 And a picture I'm in, weird huh?