* Baseball and softball continue on. It makes us busy with too many too late nights but the kids love playing and I love watching them play. Todd does too he just doesn't love the game itself as much as some of us might.
* For Easter we attempted to go boating. We had the whole picnic set up at the park thing going and had a lovely time, perfect weather. But the bay was packed. I mean ridiculously packed. So alas no boat. So the next weekend we aim for round two but due to wind/chop it was a no go. So what is outside, new and different, and not expensive? Tampa Bay Downs - the local horse races. Because we are the best parents in the whole world teaching our kids nothing but good wholesome things we let them bet there allowance for the week. Tristan came out ahead, Tori came out even. I am going to call it a lesson in statistics and deem it highly appropriate! Seriously...this is studying at it's finest right here!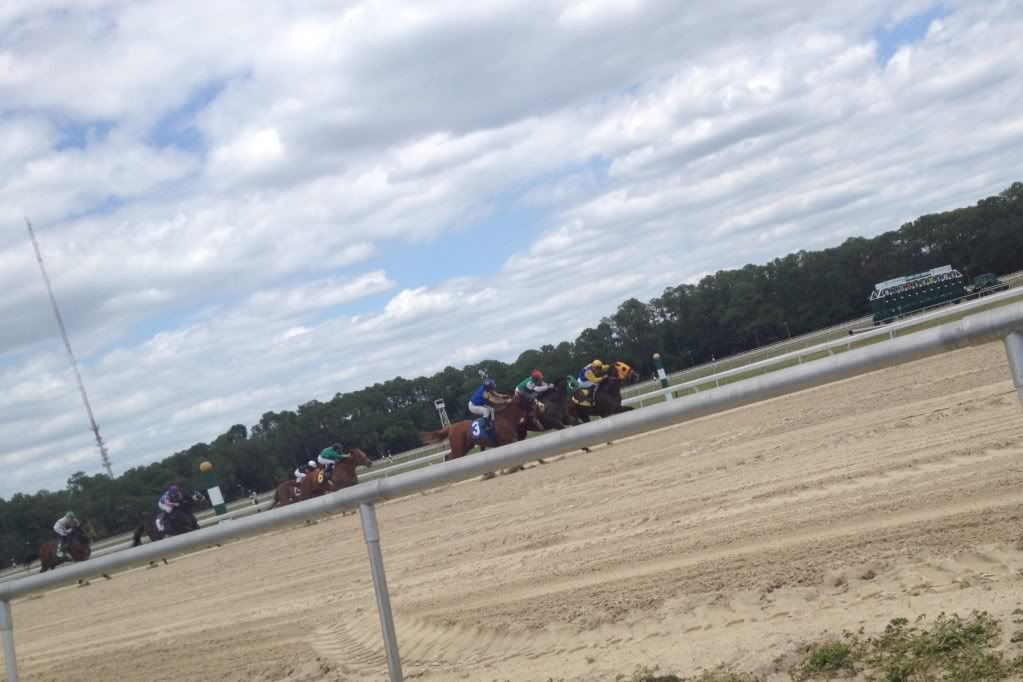 * In another brief moment of unplanned time we decided to play basketball as a family, a little two on two. So here's the thing...despite that I am a semi-tall girl and Tori is a semi-tall girl for her age...we have 0 basketball ability. Which my son kindly pointed out when dividing teams. "Mom you're with me since I am good, Tori you're with dad since he's good, maybe it will be fair that way." The good news is - confidence is not an issue here. So that was a bit of a mess...took like an hour to get to 21 points. And then we went to the tree swings. For those of you that went to East Lake with me remember the church on the hill? They have continued to host many an event over the years - after football parties, flag football leagues, boot camps, etc. And back in those trees they have a rope swing. I mean the kind you have to climb up the precariously leaning full size ladder to be handed the giant rope and still have to do a quick pull up on to get your legs around the massive knot at the end. And then you swing a good 6-8 feet off the ground in Tarzan like fashion. Every kids dream swing, both big and small kids!
* Tournaments start in May, a long weekend to visit much missed friends is coming up, Tori turns 12 (!!!) in less than a month and school is down to the last 6 weeks! Where does time go?!?